Unlocking Success: Strategies for Optimizing Your Sports Camp Operations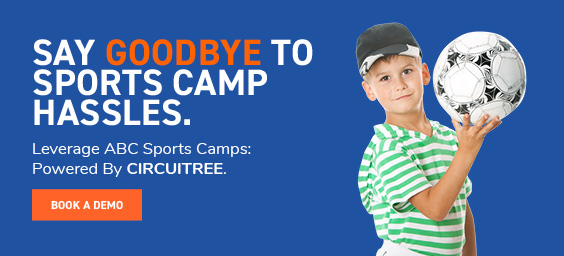 When it comes to managing a sports camp, it's not uncommon to encounter obstacles that hinder the achievement of your camp's goals. From attracting signups to connecting with athletes, various challenges can affect the effectiveness of your operations. In this blog post, we'll explore strategies to optimize your sports camp's operations and how ABC Sports Camps: Powered By CIRCUITREE can help you overcome these hurdles.

Maximizing Marketing Efforts
Properly marketing your sports camp is crucial for attracting participants, boosting sign-ups, and establishing a strong camp reputation. Here are some effective marketing channels and techniques:
Emails: Utilize email marketing series to promote your upcoming camp season and highlight new offerings. Target previous participants and interested parties to encourage sign-ups.
Website: Ensure your camp's website is well-designed, professional, and mobile-optimized to provide visitors with a pleasant experience. Optimize it for search engines to increase your camp's outreach.
Social media: Leverage platforms like Facebook and Instagram to broaden your camp's reach. Tailor your content to each platform, showcasing high-quality images and engaging posts.

Enhancing Marketing Efforts with ABC Sports Camps:
ABC Sports Camps offers specific features designed to maximize your camp's outreach:
Custom-Designed Website: Within 72 hours, ABC Sports Camps creates a custom, professionally designed, and mobile-responsive website for your camp. No set-up fees, no hassle!
SEO Marketing: Optimize your website for search engines and ensure your sports camp appears in search results relevant to your target audience.
Tracking Capabilities: Stay connected with previous participants and other key stakeholders using the ABC Sports Camps tracking feature. Send targeted emails and marketing messages based on their history with your camp.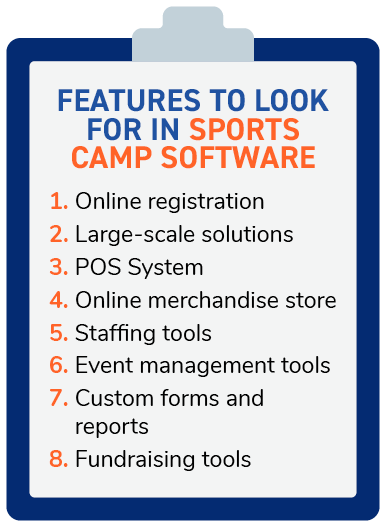 Boosting Sports Camp Registrations:
Simplifying the registration process is vital for increasing sign-ups and reducing frustration among potential participants. Avoid common pitfalls and implement these strategies:
Online and multi-event registration: Offer online registration with simple steps and pre-filled information for returning participants. Enable registration for multiple events simultaneously.
Mass email: Generate excitement by using ABC Sports Camps' mass email feature to communicate important updates and build anticipation for your camp.
Email scheduling & automation: Set up email reminders for upcoming events and automate communication with previous participants, encouraging them to attend your sports camp again.
Increase Sports Camp Registrations with ABC Sports Camps:
A smooth and efficient payment process ensures convenience for registrants and boosts revenue. Consider these features provided by ABC Sports Camps:
Secure payment plans: Prioritize the security of registrants' payment information and offer multiple payment options for their convenience.
Scholarships, discounts, and automated payment plans: Simplify the management of scholarships and discounts, enabling participants to easily apply these offers. Automate payment plans to facilitate fee payments.

wrapping up
By implementing effective strategies for marketing, registration, and payment management, you can optimize your sports camp's operations for greater success. ABC Sports Camps: Powered By CIRCUITREE., offers essential features and capabilities to streamline these processes, ensuring a seamless camp experience. Unlock the full potential of your sports camp and take it to new heights with ABC Sports Camps.
Are you eager to make the most of sports camp management software and invest in a great solution for your team? Book a demo with our solutions specialists to learn more about ABC Sports Camps: Powered By CIRCUITREE. and start your software journey!