5 Engaging Ideas for Your Dance Camp This Summer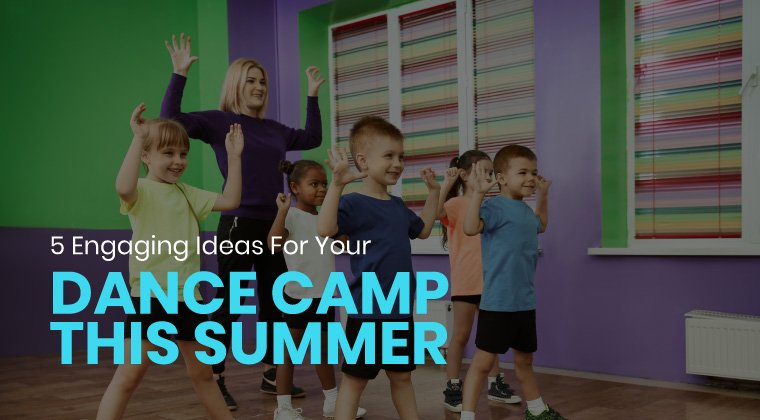 As a dance studio owner, engaging and exciting summer camps are probably among the most popular programs you offer your dance community. For many young dancers, the days spent in the studio with their friends and instructors (without any school stress hanging over their heads) forge a long-lasting love for dance.

You probably want to know the key to hosting an engaging, well-attended summer dance camp. After all, you may be competing for student sign-ups with hundreds of other local summer camps, and over 12,000 camps across the United States. How can you make sure that your dance camp outranks other summertime activities and draws in significant attendance numbers?

From marketing strategies to ideas for generating camaraderie among campers, here are five ideas for hosting a more engaging summer camp:
Choose exciting themes.
Hire and train qualified staff members.
Revamp your marketing strategy.
Leverage technology effectively.
Inspire community with creative merchandise.
Remember, these tips are just a starting point. Be sure to adapt each idea to suit your studio's unique needs and your dancers' interests. With that in mind, let's jump in!
1. choose exciting themes.
Your themes can make the difference between earning a new summer camper or watching your sign-up numbers decline. Your dancers want to make sure that they'll be having a fun time during the many hours they spend at your dance camp, and your students' families want to ensure that your camp is worth their money.

Ease their worries with engaging themes that get students buzzing about signing up for your camps. Use these strategies to help choose your camp themes:
Keep your finger on the pulse of what's trending. What TV shows are your dancers obsessed with right now? What TikTok or Instagram influencers can they just not get enough of? Stay active on social media and dance forums to understand what's trending right now in the dance world. With a relevant, timely theme, you can make your dance camps the place to be this summer.
Cater to different groups. If you have the capacity to host multiple types of camps, make each one appeal to a different audience. For example, offer intensives for more advanced dancers and more casual, beginners' programs for newer dancers. Don't forget about your youngest dancers, who might enjoy a fairy princess dance camp or something more whimsical like that.
Ask for dancer input. When in doubt, ask your dancers! Create a short survey or just ask your dancers after classes what they'd like to see in your summer camps. Ask about themes, dance styles, music choices, activities, and more. You might be surprised by how much this can help simplify your camp planning process!
By choosing unique, exciting themes for each of your camps, you can generate interest among your students. Plus, you'll have an easier time branding and marketing your camps, since you can create marketing materials based on your theme.
2. Hire and train qualified staff members.
Recruiting top teachers and counselors is a surefire way to see success with your camp year after year. Your dancers look up to your teachers and counselors and can form strong bonds with these leaders by the time your camp concludes.

You'll want to make sure all of your new hires exhibit strong leadership skills and professionalism. Be on the lookout for: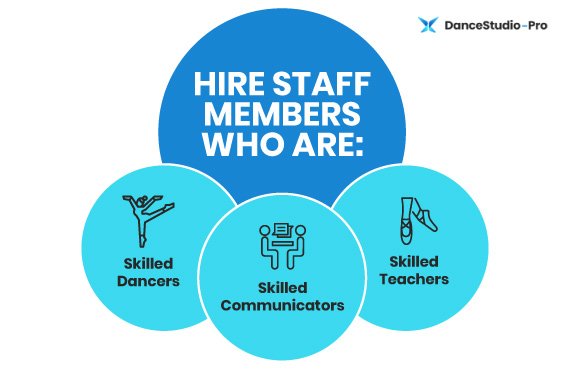 Skilled dancers. This may seem self-explanatory, but you want to find dancers with a solid background to teach your classes. You don't want someone who sits off to the side or doesn't know what they're talking about! Especially as your classes get more advanced, you'll need highly qualified dancers to develop lessons and lead courses.
Skilled communicators. Your instructors must also employ strong communication skills. Be sure to keep an open line of communication between students, caregivers, teachers, and administrators to ensure that everyone is on the same page with registration, schedules, and progression tracking.
Skilled teachers. The best dancers may not be the best teachers. Teachers must be able to provide step-by-step guidance, handle class disruptions, and work well with children at the very least. Look for dancers who have prior experience working as instructors.
Just like the importance of camper retention, counselor or instructor retention is also key! If you find a good group of staff members, encourage them to come back to your summer camp year after year. Not only will this provide consistency for your students, but it will also reduce the amount of time you have to spend on training new staff.

Use retention strategies such as keeping in touch with counselors all throughout the year, offering a generous payment package, and making the counselor experience as fun as possible.
3. revamp your marketing strategy.
Generating more sign-ups for your summer camp doesn't only allow attendees to benefit from interacting with a larger group of peers and friends. It also brings in more revenue for your dance studio. Your best bet for increasing attendance this summer is to adopt a strong marketing strategy.

Your marketing approach should be far-reaching and strategic. Incorporate the following tips to reach a broad audience:
Place marketing materials at multiple locations. Post your printed flyers in locations frequented by your dance students and their guardians. This includes not only your studio, but also schools, churches, youth centers, and libraries.
Adopt a multichannel digital marketing strategy. DanceStudio-Pro's marketing guide recommends pursuing multiple online marketing platforms, including social media, email, and SEO marketing. This allows you to reach your target audience on multiple platforms, increasing the chances of them seeing your messages and deciding to sign up for your summer camp.
Incentivize referrals. Word-of-mouth advertising is one of your most effective marketing avenues because people trust recommendations made by their family members and friends. Encourage your dance students to spread the word about your summer camps and offer discounts or free merchandise for students who invite their friends to attend your camp.
Take your audience members' preferences into consideration when crafting your marketing plan. For instance, perhaps you've noticed that your Facebook page and email newsletters receive the most engagement throughout the year. Prioritize these platforms in your summer camp marketing strategy while supplementing them with other online and offline outreach plans.
4. leverage technology effectively.
Modern dance studios require modern technology solutions, especially during summer camp season. Innovative tech tools allow you to streamline your registration and check-in process to help keep campers safe and happy. This is crucial amid the ongoing pandemic, as you want to show dancers and their guardians that your camp is a safe place to be this summer.

Here are a few different ways to leverage technology for a more stress-free camp experience:
Use digital waivers to facilitate the waiver process. Waivers help protect your camp from liability in case of any camper illnesses or injuries. Research your options for an online platform that offers digital waivers for summer camps of all kinds so that your dancers' guardians can access a convenient and fast online waiver process.
Provide a simple online registration process. The right tech can help you offer a hassle-free registration experience for your customers that includes easy-to-fill-out forms, customizable schedules, secure payment processing, and more.
Offer customer engagement tools. Look for tools that help you connect with your customers, such as a platform to customize and automate parent emails. In particular, a parent engagement portal can empower caregivers to access all the information they need, from payment reminders to camp schedules, in one place.
Design your own mobile app. A customized mobile app can take your dance camp communication strategy to the next level. Families can register for your camp, pay fees, and receive push notification reminders to stay up to date on everything they need to know about your camp.
Taking advantage of technology solutions helps streamline the boring, yet necessary, logistical processes that are involved in running your summer camp. This way, you and your students will have more time to do what they came for: dance!
5. inspire community with creative merchandise.
As you know, one of the most defining characteristics of a team is its uniform. Build a strong sense of community within your summer camp by creating stylish, cute, fun t-shirts for all of your campers!

Ordering custom-designed t-shirts for your dance camp allows you to:
Generate camp spirit. There's no better way to get kids excited about summer camp than with a specially designed, exclusive t-shirt. Consider sending out t-shirts ahead of time to increase the buzz surrounding your camp.
Promote inclusion. Students don't want to be worried about whether they have the right dance attire and whether they're dressed as nicely as the other kids. With camp t-shirts, you can ease that peer pressure, as everyone will be dressed in the same outfit.
Differentiate between classes. Although a single design will promote unity among your campers, consider using different color t-shirts to separate students by age or skill level. This can promote team spirit in addition to camp spirit.
You may decide to include the price of a t-shirt in your camp tuition, or you could charge an extra add-on fee as an easy fundraiser. Check out effective fundraising platforms like Bonfire that allow you to design and sell your camp t-shirt with no upfront costs.

As an added bonus, your students can bring their t-shirts home after camp is over, offering a constant reminder of all the fun they had at your dance camp and encouraging them to attend again next year!
---
When you integrate these five engaging ideas into your dance camp strategy, you'll see benefits like increased efficiency, boosted enrollment, and a safer, happier camp community! With these added benefits and more, you'll be able to strengthen your studio's operations and simplify tasks for students, parents, and team members alike. Have fun, and happy planning!
---
Author: Tiffany Bellah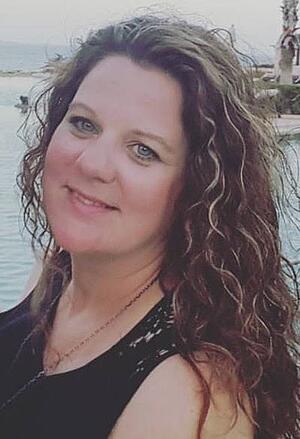 Tiffany has been involved in the dance world at many levels – as a dancer, a dance mom, a studio manager, a virtual assistant to studio owners and now as the Customer Service Manager for Dance Studio-Pro. She is the mother of 4 and lives in Southern California where she enjoys working remotely to support the users of the world's best dance studio software.
A decade ago, when her girls wanted to dance competitively she went to the studio owner to offer her skills in administration and knack for setting up and managing apps that would make that studio owner's life easier.
After researching all the options she discovered DSP and became an expert user – fast forward to the present, she is thrilled to be a part of DSP and the constant improvements in technology that help us all connect around the art of dance.