5 Effective Ways to Use CIRCUITREE's Parent Portal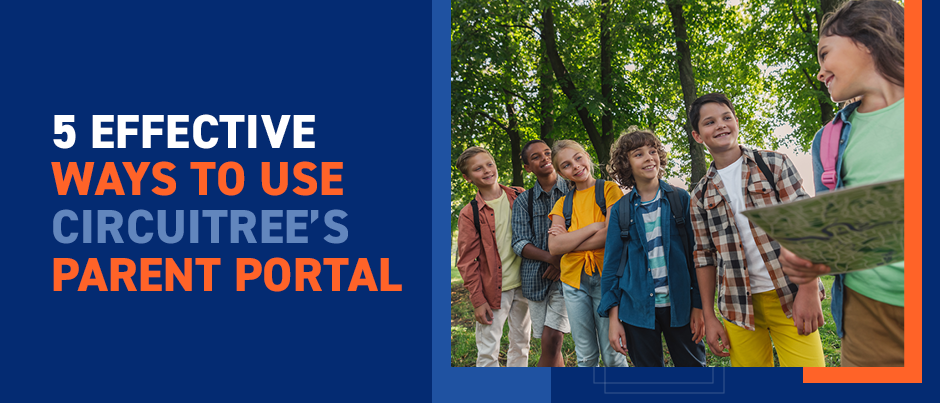 As a camp leader, your campers are always top-of-mind, whether you're designing t-shirts for your upcoming season or repairing canoes after your last session ends. And this is how it should be — providing a fun and safe environment where campers can make memories is why you got into the camp business, after all.

But we'd like to issue you a little challenge in order to get you thinking about your camp from a different perspective.

Picture your campers' parents, driving away from drop-off day and headed back to real life while your camp gets busy kicking off its first activities. What do those parents want for their children? What do they care about? How can you better engage them as customers and, more importantly, help them connect with their children?

At CIRCUITREE, we have all the answers when it comes to camp, including engaging camp parents. And we recommend you leverage a parent portal (also known as a customer engagement portal) to more effectively include parents in the camp experience.

In this post, we'll give you everything you need to know about camp parents and our tools, including:
Parents are part of your camp family, too. They might not be sitting around the fire with your campers during the summer, but they're the ones who register their children for camp, write them letters while they're away, and wrap them in big hugs on pick-up day, which means optimizing their experience is an important part of managing your camp, too.

Let's get started!
parents' roles in the camp experience
As a camp leader, you depend on your campers' parents more than you may realize. Their interactions with you and your staff may take place mostly in the months or weeks leading up to camp, but they fill multiple important roles that affect how your camp runs.

In order to better understand camp parents and their needs, let's look at five of these roles:
caring guardian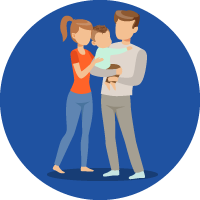 Parents want their children to have fun, be safe, and make memories while at camp. They're deeply invested in giving their children opportunities to learn and grow, and they care deeply about their comfort and happiness. When a parent signs their child up for your camp and leaves them in your care, they're trusting you to provide an amazing experience and to keep their child healthy and happy.
paying customer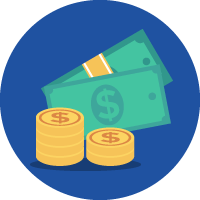 Parents are the customers who keep your camp's doors open! When they register their kids for your camp, purchase camp merchandise, or provide their children with money to spend at your trading post, they're contributing to your business. This is why it's so important to streamline the registration and check-in processes and to provide a great overall camp experience — so that when parents want to send their children to camp again, they think of you!
marketing ally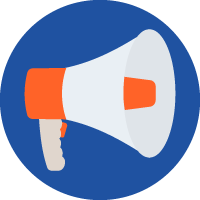 A happy camp parent is a parent who will talk up your camp to everyone they know — from their coworkers to their family and friends. When their children have a great time at your camp, they'll turn into great ambassadors for your camp, helping you to increase your reach with word-of-mouth marketing!
feedback provider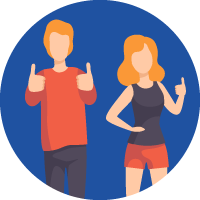 Parents want the best for their children, and they aren't afraid to let you know what could be improved at your camp. Parents will let you know what they (and their children) think about everything, from your camp's facilities to individual staff members. Their honest feedback presents an opportunity for you to take your camp to the next level, so make sure you're soliciting it when you can and listening closely to their suggestions.
wannabe camper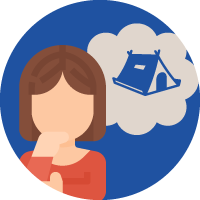 Many camp parents were once campers themselves, and let's face it — as they drive away from drop-off day, they know their kids will be having much more fun at camp than they'll be having at work and at home! Parents want to be in the loop when it comes to your camp activities because seeing their kids enjoying camp makes them feel nostalgic.
---
Understanding all of the roles camp parents play in your camp community makes it clear that they're much more than a wallet and a car ride to and from camp. Now that you understand what parents want from your camp and how they can help you improve your camp's operations, you're likely ready to learn more about how to manage your camp with them in mind. That's where a camp parent portal comes in.

5 ways parents can use a parent portal
A parent portal is a user-friendly, parent-facing tool that empowers your campers' families to stay connected and involved in their children's experiences at camp. When you provide a parent portal to your campers' parents, you're communicating that you care about their experiences as camp parents and customers and are doing your best to involve them as part of your camp community.

Let's take a look at five ways your campers' parents can use a parent portal in order to get the most out of their camp parent experience as possible.
1. parents can take care of registration and payments from their mobile devices.
You know the frustrating feeling of waiting in a long check-out line at the grocery store or waiting on a meal you've ordered at a restaurant. You want all of your purchasing experiences to be fast, easy, and convenient, and camp parents feel the same way about the camp registration process. A camp parent portal allows you to offer an easy registration experience that parents can complete on their phones. Plus, with secure payment processing, they'll have peace of mind as they pay registration fees or add funds to camper store accounts.
2. parents can see what their campers experience with image galleries that provide facial recognition.
You likely take a lot of photos of your campers, whether it's during a canoeing activity, a hike, or the camp-wide talent show. Pictures preserve memories, and parents love getting to take part in those memories by seeing all the pictures you take of their children. With a parent portal that offers image galleries and automatic facial recognition, parents can see all the fun their specific campers are having. Plus, with each photo tagged, facial recognition software gets better at identifying individual campers, making the process quick and easy.
3. parents can engage social-media style with all camp happenings.
A parent portal offers a daily newsfeed or blog-style newsletter that can help parents stay in the loop with everything going on at camp. Parents love being able to follow along with the day-to-day activities at camp and getting fun updates, like who ate the most s'mores or what team won the tug-of-war competition. A daily newsfeed or letter is also a great tool for demonstrating the value of your camp to your customers, planting the seeds for campers to return next summer!
4. parents can send customized bunk notes to their campers — and receive replies!
Finally, a cure for camper homesickness! Parents can use your parent portal to write Bunk Notes (CIRCUITREE's special camp letters) to their children. They can even customize them with photos, borders, and fun puzzles. Your camp staff print Bunk Notes and deliver them as printed letters. Even better, campers can write back! Sometimes having even a short update from home is just the thing to help a camper get back to having a blast.
5. parents can easily receive urgent updates.
Parents want and need to be in the know if there's an emergency, whether it's a medical issue or extreme weather. By opting into push notifications and SMS messages, they can receive quick communication from your camp. And you can send these messages to individual parents or entire groups.
---
There are a number of ways that parents can be involved in the camp experience through a camp parent portal. As you introduce this tool into your camp operations, make sure you provide clear instructions for using it and encourage parents to monitor it regularly so they're always in the loop!
3 benefits of using circuitree's parent portal
CIRCUITREE's parent portal is an easy-to-use and convenient tool that every camp parent needs to stay connected to their campers and become a satisfied camp customer. Plus, with its many engagement features, it can help your camp stand out from the competition.
If you're still on the fence about whether the CIRCUITREE parent portal is right for you, rest assured that there are a number of benefits that make CIRCUITREE a worthwhile investment. Let's take a look at three of those benefits.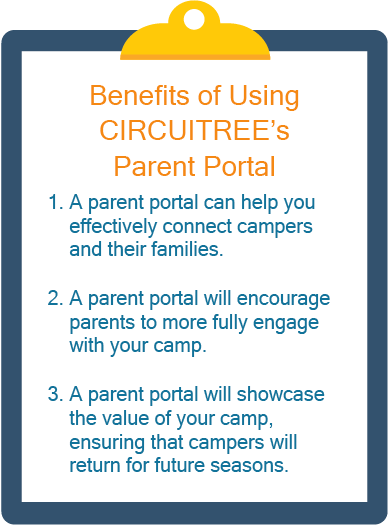 1. a parent portal can help you effectively connect campers and their families.
Between tools like Bunk Notes and regular updates, campers and their families can stay connected, even when they're apart. This will make the camp experience feel like a family affair and can be a great way to help campers develop a little independence away from home while still getting them excited to see their families on pick-up day.
2. a parent portal will encourage parents to more fully engage with your camp.
Many parents would love to hear about your daily activities, see pictures of their campers, or send their campers letters, but are stalled by the inconvenience of doing so. A camp parent portal eliminates the difficulties of engaging with your camp, and instead, parents can stay in the loop with their mobile devices. Being part of your camp family has never been easier.
3. a parent portal will showcase the value of your camp, ensuring that campers will return for future seasons.
It's hard to want to spend more money on an experience you don't get to have yourself, and sometimes campers (especially younger campers) might not be able to fully describe the camp experience to their parents. A parent portal offers you the opportunity to show parents all the fun, enriching activities you're providing to their children, which can go a long way in encouraging parents to sign their kids up again next year, and the year after that!
wrapping up
As you head into the camp season and turn most of your attention to your campers' needs, don't forget their parents! A camp parent portal can help you optimize their experience and make a big difference in your overall camp management strategy.

Want to keep reading about effective camp management strategies? Check out these articles: