Exceeding Youth Outcomes with Technology: Insights from the National Camp Impact Study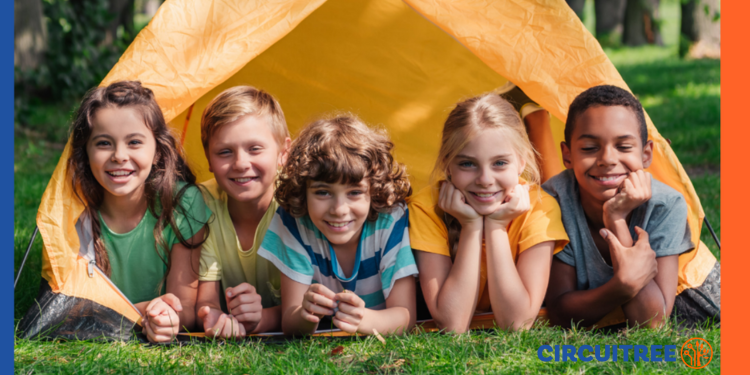 The National Camp Impact Study conducted by the University of Utah provides valuable insights into the long-term impacts of organized summer camp experiences for youth participants and young adult staff members. With nearly 80 ACA-accredited camps participating in the study, the research team distributed surveys to campers, parents, and staff to gather comprehensive data. In this blog post, we will explore the key takeaways from the study and discuss how camp directors can create a high-quality camp experience. Additionally, we will highlight how technology, specifically CIRCUITREE's camp management software, can augment camp experiences and support camp directors in achieving their goals.
Facets of a Quality Camp Experience: The study identified five main facets of a high-quality camp experience: engagement, sense of belonging, reflection-based experiential learning, youth-adult relationships, and action-based experiential learning. These facets encompass important elements such as camper involvement, community integration, hands-on learning, social connections, and active learning experiences.
Youth Outcomes through Quality Camp Experiences: The study revealed that campers who had better experiences across these five facets also reported a higher overall camp experience. Moreover, it was observed that high-quality camp experiences had a tangible impact on campers' short-term and long-term outcomes. These outcomes included a greater affinity for nature, social awareness, willingness to try new things, grit, friendships, and independence. The engagement, belonging, and action-based experiential learning facets played a significant role in driving these outcomes.
Augmenting Camp Experiences with Technology: To provide a high-quality camp experience, camp directors can leverage technology to enhance their camp programs. CIRCUITREE's camp management software offers valuable tools and features to address some of the key insights from the National Camp Impact Study.
Improving Reflection-Based Experiential Learning: Reflection-based experiential learning is crucial for campers to contemplate and learn from their experiences. CIRCUITREE's camp management software enables parent-camper communication through Bunk Replies, allowing campers to share reflections and updates with their parents. This feature promotes reflection and enhances the experiential learning process.

Creating Positive Peer Relationships: Positive peer relationships contribute significantly to a high-quality camp experience. CIRCUITREE's camp management software includes a cabin-mate request capability, allowing campers or their parents to request specific campers as cabin-mates. This feature enables campers to spend time with friends they have made in previous years, fostering positive peer relationships.

Offering Campers New Opportunities: One of the reasons campers attend high-quality camps is to explore new opportunities. CIRCUITREE's camp management software empowers campers to browse activities, build personalized schedules, and select programs they are interested in and haven't experienced before. Camp directors can access the camp database and camper profiles to identify campers' interests and consider new activities to offer.
Streamlining Operations and Financial Management: In addition to enhancing the camp experience, CIRCUITREE's camp management software streamlines administrative and financial processes. With built-in security and data safety, the software ensures online control without compromising data. It simplifies financial management, including e-commerce sales, re-enrollments, and memberships. Camp directors can choose and pay for the specific features they require, and as their camp grows, they can upgrade their plan to access new features.
Creating a high-quality camp experience has a cumulative effect on campers, leading to positive outcomes year after year. By leveraging technology, such as CIRCUITREE's camp management software, camp directors can enhance reflection-based experiential learning, foster positive peer relationships, and offer new opportunities to campers