Understanding Youth Protection in Higher Education: A Guide

Through academic programs, sports clubs, overnight trips, and summer camps, children and teens from the community engage with universities in a multitude of ways. Universities that host youth programs have an elevated responsibility to protect minor camp participants in their care.
Protecting youth is a challenging prospect— one that requires clear communication, standardized processes, and real-time central oversight. It has become especially challenging in modern days, with the interconnectivity of social media and the public health obstacles presented by the COVID-19 pandemic.
The growing awareness of the risks and challenges associated with youth protection in higher education spurred the creation of The Higher Education Protection Network (HEPNet). Beginning in 2013, HEPNet started with four individuals who were inspired to take action in improving youth safety outcomes on college campuses. By 2016, it had evolved into an international association bringing together those who want to refine and strengthen the regulations of protecting minors at universities. As an active advocacy network, HEPNet provides and promotes resources, programming, and best practices for protecting minors on campuses, mitigating concerns of both parents and university staff. Their continuous effort to promote the protection of minors and youth has made them a true authority in the field.
This comprehensive guide will cover numerous aspects of youth protection in higher education, using HEPNet principles and resources as a reference. Here's what we'll cover:
Here at CIRCUITREE, we believe strongly in university youth protection, not only for the safety of minors visiting campuses but also to make sure that all of your summer camp processes are centralized and can be held accountable. We want to educate others about youth protection on college campuses and help schools understand the steps they need to take to protect minors and properly train their staff with the right management system.
With that, let's get started.


Protecting Minors at Universities: Common Challenges & Considerations
Hosting youth groups at your university is an exciting opportunity for everyone involved. Not only does it provide a space for kids to explore their academic or athletic passions and learn from the vast resources a university has to offer, but it also gives you the chance to share your university's traditions and culture with potential future students. Keeping HEPNet's guidelines in mind, you should be continuously finding ways to advance the interactions between universities and youth.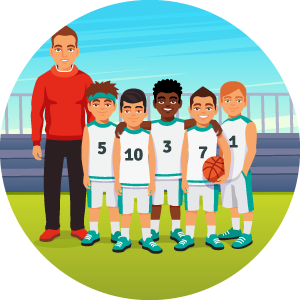 When you host a youth program, it is extremely important that your staff understands how to keep them safe and accountable, as well as have capable program management software. According to HEPNet, these are some common challenges that put your university at risk:
Information is spread across multiple systems. It can create issues when there is one management system handling student volunteers and staff members and a completely separate management system organizing your various youth programs. You're going to have to run to different buildings and manage different systems when searching for important compliance and management data.
Sometimes it's unclear where to find kids on campus. Because information is spread across multiple systems, a staff member might not know which activity a program attendee is currently participating in, let alone where the activity is taking place. This can create problems because the university is liable for anything that happens to minors while they're enrolled in one of your programs on campus. Without making sure that each child is accounted for at all times, you open up completely unnecessary risks.
Staff training documentation isn't centrally located. Your youth program's staff is going to be made up of education professionals, college student volunteers, and other outside program leaders. In order to protect both the kids and your staff, you need standardized training documentation so that you're all on the same page. Centralizing it all in an easy-to-access location will leave nothing up to chance.
You're unable to abide by capacity limitations. In the wake of the COVID-19 pandemic, many camps are implementing stricter capacity limitations to assure parents that students are kept healthy alongside peers. Without defined procedures and a centralized camp management solution, it's challenging to schedule activities in a way that ensures only the right number of children are in a specific area at any given time.
Many of these issues can be solved with a central platform and database created to manage minor program attendees. To ensure that your school stays aware and accountable, find software solutions that were created with youth safety on higher education campuses in mind. Invest in tools that are designed to be compliant with HEPNet guidelines and created to support youth protection policies.

University Youth Protection: Creating a Culture of Safety at Your University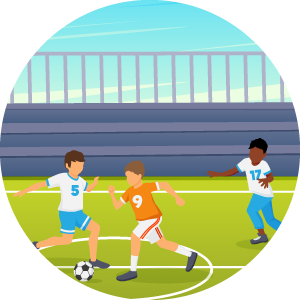 Before you decide which programs to host or you begin staff recruitment, your first priority should be your youth protection policy and making sure your program management toolkit protects everyone involved. If your institution doesn't design guidelines for protecting minors on your campus and invest in a system to standardize these guidelines campus-wide, it's a huge liability, not only for the department planning the programming but for your entire university community.
Pulling from HEPNet's own resource on how to adopt safety strategies for college youth programs, creating a culture of safety on your university's campus depends on the management tools you use. With a centralized management system, all of your staff resources are in one place, making it easier for your university to:
Institute safe hiring practices. This includes making sure you've completed background checks and all the necessary forms on your staff to ensure compliance.
Conduct carefully managed staff training. Staff members should go through specific processes before they're allowed to work with minors. This way they know not only how to appropriately act around youth but also have the information needed to take action if something is wrong.
Put reporting processes in place. If there ever is an issue, your university needs extremely clear guidelines and steps for your staff and volunteers to follow. Mistakes or incidents should always be reported as soon as possible to ensure safety and transparency.
Maintain strict safety rules. Make sure everyone on your team knows how to act appropriately, even if there is no reason for concern. This is about cultivating an experience where everyone feels safe, no matter what.
Build out a safety infrastructure to ensure that everyone feels comfortable and that parents can stay home or go to work feeling secure. This means having some sort of Office of Youth Safety and a centralized oversight office to make sure there are people dedicated to protecting minors at your university.
Prioritize adequate supervision of campers at all times. As a baseline, you can establish minimum staff-to-minor ratios and ensure they're maintained at all times. These ratios should be adjusted to align with the potential risk associated with different camp programs.
Establish program-specific policies as necessary. Different activities, such as physical fitness activities or off-site field trips, may carry a higher risk than others. In these instances, your team should establish program-specific policies to address the unique risks associated with such activities.
Conduct ongoing evaluation of youth protection protocols. Creating youth protection protocols is a crucial first step in ensuring all students are kept safe on your campus. However, it's crucial that you continue to monitor the use of the day-to-day use of these efforts.

how to monitor the effectiveness of youth protection efforts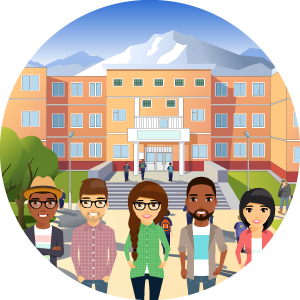 Building off of the final bullet point in the previous section, let's discuss how to develop an ongoing system for monitoring your youth protection policies.
There are two main reasons to continually monitor your youth protection policies.
For one, this ongoing evaluation allows you to understand the extent to which staff members and volunteers are implementing the policies in their day-to-day efforts. There is little reason to establish policies if they're not being used consistently.
Second, continuous monitoring allows you to discover any loopholes in your current policies, such as risk factors that you hadn't initially accounted for. Then, you can update your policies accordingly to continue improving your camp's safety.
Use the following steps to evaluate your youth protection protocols:
Establish the parameters of your ongoing monitoring strategy. Set baseline standards and create a rubric against which to measure policy adoption. In the rubric, address key policies such as staff-to-participant ratios, training requirements, and background screening compliance. When monitoring, you will use this rubric to rate how effectively your camp is implementing your youth protection policies.
Conduct monitoring activities. Establish a physical presence across your camp and begin monitoring various elements without pre-warning those being evaluated. This onsite monitoring could include conducting staff interviews, reviewing documentation, observing programs, and validating that staff members have completed all required documentation, checks, and training. The goal is to obtain a view of how well your procedures are being followed when staff members and volunteers aren't expecting to be monitored.
Speak with stakeholders. In addition to manually monitoring policy adoption, speak with stakeholders across your camp. Receiving feedback from multiple stakeholders can help you ascertain where further improvements can be made.
Your camp management solution plays a significant role in the ongoing monitoring process. First, it should provide a full camp activity schedule, including where campers and counselors are and when. That way, you'll know where to go to conduct in-person monitoring activities efficiently. Further, it should contain all documentation that you might review, including staff background, training, and incident report details, if any.

University Youth Protection Solutions: Building a Comprehensive Toolkit
Many universities turn to software solutions to help them manage their programs and participants. However, when you are working with minors, the tools you choose must keep the protection of those minors at top priority.
That is why your tools must be compliant with HEPNet guidelines. That is where CIRCUITREE'S software comes in.
Your university needs a comprehensive toolkit to support all of the processes that go along with managing a youth program on campus. From improving the camper experience so each child feels safe to centralizing the staffing process so everyone is properly trained, our tools are designed with university youth protection at their core.
Tools for Protecting Minors at Universities
When minors step onto your campus, they are put in a particularly vulnerable position. Their well-being and safety are in the hands of your university's staff, so management tools that help centralize information and encourage transparency with parents will be your best bet.
One of the biggest mistakes higher education institutions make is having separate software systems for different parts of their programs. For example, some universities have multiple software systems to manage their staff members depending on which department they work for. Additionally, universities might have a system that books campus locations for various programs but also have a completely separate system to manage youth programs.
These data silos and complex software structures can become major hassles to deal with, not to mention liabilities if anything goes wrong and you need to prove your university's compliance.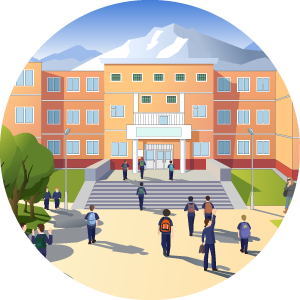 Keeping HEPNet's guidelines in mind, CIRCUITREE's set of management tools is consolidated in one platform. Staff members and parents feel secure knowing that pertinent, accurate data on each attendee can be accessed if needed. Some institutions still rely on multiple spreadsheets to manage their program's attendees. This creates a huge risk of information being lost and kids being left in vulnerable situations.
Prepare staff with the necessary tools and help parents feel safe. With CIRCUITREE's software platform, whether you're a parent, staff member, or attendee, you can:
Keep track of youth on-the-go. Our tools can track children whether they're on a moving charter bus, shuttles, and flights. Offer families modes of transportation for their children to attend your programs while assuring them of their kids' safety.
Manage each child's well-being from a wristband connected to an electronic health center. CIRCUITREE has your program's attendees' well-being in mind and allows you to connect each child's account with an RFID or barcode-enabled wristband. This allows kids to make charges on their accounts while also letting parents check in and be aware of their status. It even connects to the minor's medical records for staff members to pull up and quickly notify the risk management department if anything goes wrong.
Streamline check-ins with tablets. In three steps, kids are checked into your program, have a photo ID taken, and get set up with an email system for their parents to receive any pertinent information. Having an effective check-in process allows CIRCUITREE to open communication channels with parents and families. Transparency is key, and having this simple feature can make a parent feel a thousand times better immediately.
Analyze staff performance with evaluations. Let kids and others give feedback on staff members. This gives you the opportunity to pinpoint the staff members who have done a great job and can also give you a clue into how your program's youth feels about them as well.
Provide new staff and volunteers with an approved, centralized, and streamlined onboarding experience. During your onboarding process for new staff, make sure that you include the proper training so that they know how to work with minors as well as undergo the necessary processes like background checks. Parents appreciate all this forethought when engaging with the people who take care of their children. Additionally, having one centralized onboarding process allows everyone to be on the same page.
Help protect minors at universities and promote university youth protection training so that if a tough situation arises, everyone knows how to handle it effectively. Additionally, a single platform where staff and parents can manage programs will also save your university a ton of time and prevent you from being exposed to unnecessary liability. Make sure everyone is on the same page and that your staff members have the proper training in place.
---
Stay away from "broken" software solutions with the right management toolkit and make sure everyone on your campus is safe and accounted for. If you want additional information on how management software can help your school stay organized, check out these guides:
Monitoring the Effectiveness of Youth Protection Efforts. Read this article to learn about the various positive measures that higher institutions have implemented to protect minors.
6 Lessons Learned in Managing the Risk of Minors on Campus. Check out this article in the URMIA Journal to explore obstacles universities must overcome when developing protection policies for minors. It also offers some tips for risk managers when trying to overcome these obstacles.
HEPNet Resources list. If you're curious about additional practices or information on higher education protection for minors, check out what's offered on HEPNet's list of resources for tips and strategies to manage camp liability.