8 Ways Custom T-Shirts Can Build Community at Your Camp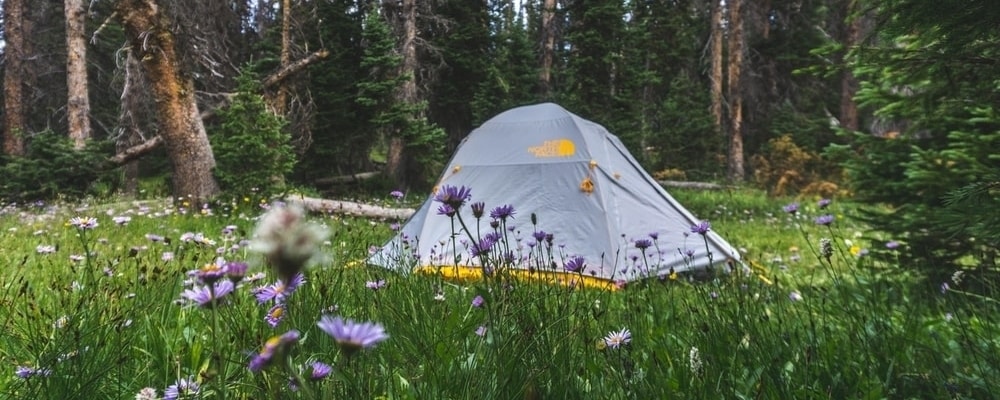 Memories of summer camp hold special places in so many hearts. Even once they've grown up and moved away, these times are among the fondest childhood memories for many former campers.
Specific details like the games we played, the adventures we had, and the places we stayed are what we remember most as adults looking back on summers at camp. The real heart of these memories, though, is the sense of fun and community that we shared with friends.
If you direct a summer camp, you want to give your campers those same feelings of excitement and belonging. Of course, real-world concerns like fundraising, planning, and registration logistics are probably on your mind, too.
That's where custom camp t-shirts come in. T-shirts bridge the gap between practical and sentimental like no other merchandising product or fundraising strategy can. That is, they give your campers a physical souvenir, contribute to a shared sense of belonging, and raise additional fundraising support for your operations all at once.
There are quite a few ways you can use custom t-shirts to build a sense of community at your camp this season. Use your camp's custom tees as:
Whether you operate a community day camp or a season-long adventure retreat, your camp has likely already used custom merchandise to raise funds in the past. But have you really explored all of the uses for merchandise?
Custom tees are the most flexible and effective tools for both fundraising and memory-building. Let's get started.
1. Pre-arrival spirit items
Your incoming campers will be excited to start their adventure at the beginning of the season! This is particularly true for returning campers who can't wait to see their camp friends again.
What better way to tap into that pre-arrival energy than by selling your custom tees online before camp begins? This strategy works well for a few reasons, including:
Pre-arrival merch sales generate excitement. Returning campers who don't already have their own camp tee will be eager to show up on Day One sporting it.
They can be incorporated into your other strategies. Offer your custom camp tees as a discounted add-on for early registration, increasing the total number of sales.
Offer a variety of sizes and designs to have a t-shirt option for everyone. This is particularly true if many of your campers' parents are themselves former campers.
Pre-arrival tees can help streamline late check-in, especially if your campers are assigned to groups or teams. Create multiple designs in different colors.
Design the perfect t-shirt emblazoned with your camp mascot, then start promoting it in your first communications with registered campers for your upcoming season.
2. Fundraising merchandise
Your camp has most likely conducted its own fundraising campaigns in the past. Crowdfunding is a reliable option for camps of all sizes to support specific projects like new programming, facility construction, and camp expansion.
As fundraising items that also work to build a sense of shared identity, custom camp t-shirts fit perfectly into the crowdfunding equation. There are a number of ways you might incorporate tees into your pre-season online fundraising, but these two are the most effective:
Find a merchandise or product crowdfunding platform. These allow you to design your products, set your prices, and promote them to your followers. Your campers will receive their shirts and you'll receive the funds.
Offer t-shirts as donation rewards. Track the donations you receive online, then reach out to donors to collect size and shipping information. Alternatively, you can have the reward t-shirts ready for pickup on check-in day.
Dominant crowdfunding platforms offer relatively high visibility, but more niche platforms are increasingly becoming more effective choices as social media sharing levels the playing field. Double the Donation's rundown of top GoFundMe alternatives is a great place to start.
3. Welcome gifts
If your camp would rather focus more on the community-building value of custom t-shirts, consider simply giving your new campers their own tee upon check-in.
With the right camp database software and registration tools, the process is a breeze. Here's how you might do it:
Configure your online registration forms to include fields for shirt size and color.
Tally up your shirt orders in your database once the registration deadline has passed.
Use an online custom apparel platform to design your shirts in various colors.
Order your custom shirts in the exact quantity you'll need, plus some extras.
Keep your shirts organized and labeled for easy distribution at check-in.
Nothing helps your campers feel more relaxed and eager to get involved than feeling included in the camp's visual identity. Parents will appreciate your camp taking care of the shirt ordering process for them, too.
Giving your campers their own custom tees is a simple but meaningful way to help them feel welcome.
4. Camp-wide uniforms
Nothing creates a sense of shared purpose and community quite like uniforms. There are practical purposes, too, are very important for some camps. Day camps or other camps that take field trips need an easy way to quickly identify all their kids during head counts, for instance.
You can incorporate uniform orders at any number of points in the registration or check-in process, including:
As a required or add-on step in initial registration. Make sure your software can collect and report customized entry fields like shirt size.
As a separate order to be completed some time after registration, either through your site or on a third-party custom apparel platform.
As a separate purchase for parents to make at check-in. Order plenty of each size and design well in advance.
Your camp management tools and database should prove very useful if you're offering t-shirts as uniforms for the whole camp. Correct data on the number of campers, their shirt sizes, and other information will be invaluable as you prepare to place an order.
5. Team uniforms
You might also choose to create separate designs for each team, group, or cabin at your camp. Uniforms are an incredibly easy way to encourage team-building and get your campers ready for a little friendly competition.
We've already touched on how to incorporate custom uniform tees into the registration process, but team designs open up new ways to engage campers before they even arrive:
Use them as a fundraising tool. Each team can promote and sell their team shirt to friends and family earlier in the season to raise funds for their camp. On the first day of camp, reward the team that raised the most with a prize.
Allow incoming campers to submit their design ideas. Ask campers to send in their ideas for team names and shirt designs prior to placing any orders. Getting campers involved this way will help them feel even more like a team once they arrive.
Let teams vote on their favorite shirt designs. Give teams the opportunity to vote on their favorite pre-designed or camper-submitted t-shirt ideas. Just make sure to do this early enough in advance of check-in day that you'll have plenty of time to place orders and distribute the t-shirts before camp ends.
Creating multiple designs can boost engagement and excitement around both your shirts and the teams themselves.
6. Contest prizes
Using custom t-shirts as contest prizes at your camp is an easy way to get kids excited to participate in all your activities. You might take a number of approaches:
If you're not already using them for camp-wide uniforms, offer camp tees featuring your logo or mascot as rewards to top fundraisers and high achievers.
Create achievement or activity-centric designs. The most improved swimmer, for instance, could receive a special design with a graphic of your mascot taking a dip.
Use tees as easy prizes to keep on-hand for camp contests. They're an easy way to reward winners of contests that campers vote on, like talent shows.
Creating separate designs for different activities, sessions, or themes is a great way to show off your camp's creative side.
If you choose to use custom t-shirts as prizes or special rewards, make sure to partner with a custom shirt platform that offers flexible options. For instance, no minimums on direct orders of custom designs is crucial when you only need a handful of each.
7. Souvenirs for parents and kids
Your campers will want souvenirs from their time at camp so they can sport their camp pride all year long. You probably already offer additional, complementary, or DIY souvenir items for campers to take home with them, but make sure your custom t-shirts are available, too.
Creating one or two separate souvenir designs is a great way for camps of all sizes to raise some extra funds. For example:
Offer a limited edition design each year for campers to collect on their last day. Return campers will be excited to get the next one, while sentimental parents will enjoy having the physical reminders of their child's summers at camp as they grow.
Create a retro throwback design. Has your camp been in operation for several decades? If so, some of your campers' parents were probably campers themselves. Offer them a souvenir tee of their own that features a vintage version of your logo and mascot.
Designing and printing custom t-shirts, even in small batches, has become increasingly affordable and cost-effective over the past several years. This means that keeping a stock of souvenir tees on hand is a best practice for camps large and small.
8. Thank-you presents
No camp runs perfectly without a lot of help from devoted staff members, seasonal volunteers, and generous parents. The support of a camp's wider community is what sets it up for success.
Custom camp tees make excellent thank-you gift ideas for your adult volunteers and donors. They serve a number of important purposes, including:
Expressing gratitude for their help and support
Building a sense of community among supporters
Serving as a uniform for staff and volunteers at check-in and -out
Giving them their own souvenir and reminder of your camp
Whether you run a neighborhood summer camp, church retreat, or subject-centric day camps, you rely on your network of support to offer your campers a great experience year after year. Expressing your gratitude for the people that help make your work possible is essential for strengthening the bonds that support you, and custom camp tees are the perfect tool for the job.
---
Custom camp t-shirts are among the most flexible tools to invest in. They can serve all of the purposes we've outlined here, accomplishing several tasks at once. Get creative to incorporate them into multiple aspects of your fundraising, registration, and engagement strategies.
The right custom apparel partner can help take your camp's t-shirt efforts to the next level!