Camp Registration Software: Don't Miss Out on These Features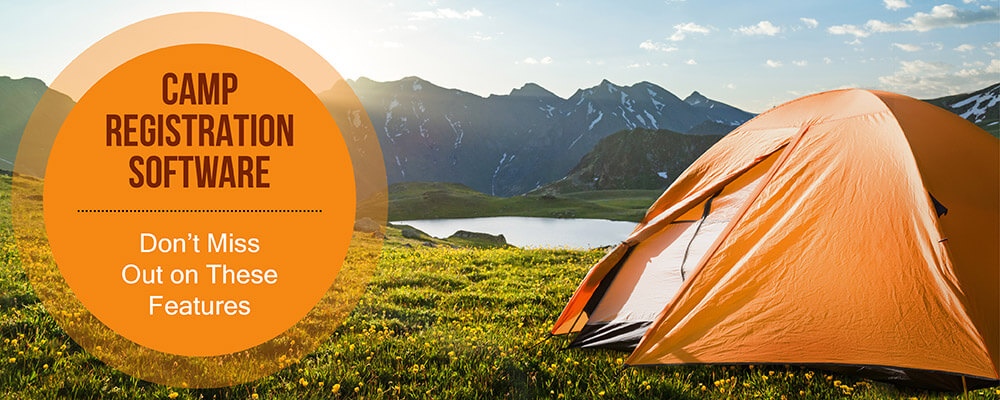 Running a camp, while rewarding, is a seriously difficult undertaking. There is so much to keep track of, from payment installments to healthcare forms and from t-shirt purchases to guest group rentals. How can one team hope to keep track of everything on their own?
Luckily, you're not on your own. Camp registration and management software can help your camp staff keep track of parents, kids, and everything else that you need to run a fun-filled summer camp.
You want your summer camp to be full of happy campers. But what other segments of your population do you need to consider when thinking about your camp registration software?
If you want to learn more about the features that we consider to be vital to a camp, read on!



Create happy campers with easy online camp registration features like housing options and activity scheduling.
Campers are a huge reason behind why we do what we do. Sharing the joys of summer camp with a new generation of little ones is one of the best parts of our job! So what are the most important features for a camp registration software to have to make sure that your campers are having as much fun as they can?
Automated housing. When kids come to camp, they want to hang out with their old friends as well as make new friends. With a smart camp registration software, kids (with the help of their parents!) will be able to request their bunkmates, whether those are classmates, old camp friends, or siblings. Campers can just put their friend's name into the housing request, and then their friend accepts their request on their end! Automated housing can also be leveraged by your staff to build cabins based on age, gender, and other pre-set housing priorities.
Activity self-scheduling. How many different activities does your camp offer, per day? How many kids want to be in each? Do you have enough supplies for your arts and crafts cabin? If you choose a camp registration software that provides the option to self-schedule activities, you never worry about these issues again with activity self-scheduling. Kids get to pick their daily activities from a catalog of options, and then their preferences are automatically logged in your software. No more overpacked activities or morning-of scrambles!
Parents will feel reassured when they know that their children will be able to bunk with their siblings, and kids will be even more excited to come to camp when they got to pick out the activities they wanted to participate in ahead of time.
Your counselors will also appreciate these features. No more complicated and messy spreadsheets or notebooks full of campers' activity preferences or cabin requests. Choose a smart online registration software that will handle those things for you.
With these camp database software features, campers will be thrilled knowing that they're going to have a great summer.




Happy parents love to register and communicate easily with online camp registration software.
Your camp couldn't exist without the ongoing support of your campers' parents! They're the ones that help their kids sign up, make payments, and arrange drop-off and pickup. So what features should your camp registration software offer them to make their jobs easier?
Easy registration processes
When your registration software is built with parents in mind, it'll help your camp community grow and grow. Parents value efficiency and transparency when it comes to their kids, so make sure you pick a camp software that provides both of those things. Features that your community of parents will appreciate are:
Online registration. Signing up a child from the comfort of home is parents' favorite way of registering for camp. It's quick, easy, and there's no more worrying that a check will get lost in the mail.
Electronic health portal. When parents can submit their children's vaccination records or other health-related forms online, they'll be able to rest easy knowing that your camp staff has received the information safely and their child will be well taken care of.
Online store card. No matter how responsible a child is, every parent will worry a little when sending their kid to camp with cash for the store. Ease this stress by offering parents the option to load a store card with money from home during the online registration process, as well as by sending them an automated email letting them know when their kid is running low during their session, so they can replenish their kid's card. The child can purchase anything from a replacement water bottle to the perfect t-shirt, and the parent knows that the child has what they've been given.
Discounts and scholarships. It's important for parents to be able to both take advantage of discounts and scholarships, as well as donate to those funds when they're able. When your camp registration software allows your staff to offer these bonuses online, parents will be more willing to sign their kids up.
Parents are busy people! Make their lives easier by making camp registration as easy as possible.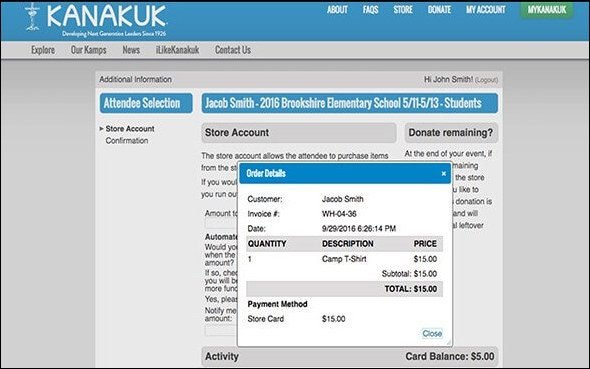 Easy communication strategies
The parents of your campers aren't just vehicles for bringing kids to camp: they're also your most vocal advocates and your most passionate supporters! With a camp registration software solution that prioritizes communication with parents, you can rest assured that you're building stronger relationships every summer. What features are most important for keeping parents happy?
Emails from home. When parents are able to let their kids know that they're thinking of them, they feel better about their little ones being away from home. They'll appreciate this option, even when kids can't email back. The parents send the email, and with a smart software, your counselors will receive a PDF that they can print off to hand out to kids.
Donor management. Your staff also needs to communicate with parents! Keep track of your supporters with a smart registration software, and you'll never need to worry about forgetting a thank-you note. Your software will keep track of parents who donate, so you can make sure to express your appreciation.
Talking to and hearing from parents is vital to your camp's strategy, and offering communication strategies is part of a camp management toolkit. Make sure that you invest in a camp registration software that supports your parent community as well as your staff members.

Easy-to-use camp registration software features like simple hiring and camper check-in make for happy counselors.
Your counselors are the backbone of your summer camp! Without them, the campers would have no one to learn from, talk to, or bond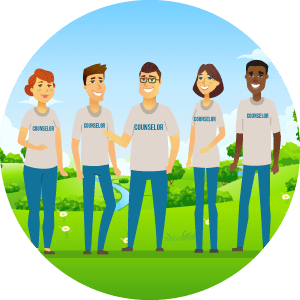 with. Counselors are your hands on deck and your cavalry. Make sure that they're empowered to do their jobs as best they can through a camp registration software that offers features for counselors.
Start them off on the right foot with features like simple staffing. With a comprehensive staffing solution built into the software, you never have to worry about finding the right counselors again. You can accept applications, track interview notes, email references, and send out offers, and your counselors can complete their on-boarding, upload their medical history, make purchases from the store, and receive evaluations all through your software! Your counselors will benefit from an online 'registration' software just like your campers.
Empower them to be responsible for the campers in their care with features like transportation tracking and camper check-in. Your counselors are the front line of defense for your kids, so your camp registration software should allow them to know where your campers are at all times! A robust check-in system will remove the need for disorganized paper files, make the check-in process quicker and easier, and alert parents as soon as their kids arrive at camp.
With features built to help your counselors manage their charges, your camp registration software can make your counselors' jobs easier so they can get to the most important part: helping the kids learn and grow.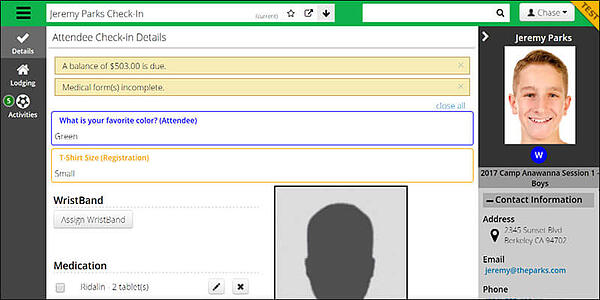 Online camp registration features like billing, reporting, communication, and branding options will keep your staffers happy all year long.
When your administrative staff is happy, the whole camp runs more smoothly. They're the business head of the camp: it's their work that keeps your gates opening summer after summer. When you pick out a camp registration software, make sure that it's endowed with features that support their mission. They need to be able to collect payments, keep track of sales, market your camp to prospective campers, and understand your camp's finances.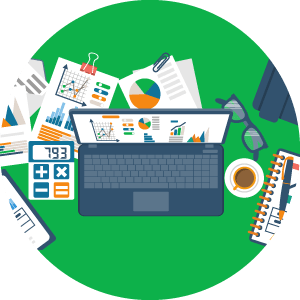 Make sure your camp registration software offers these features:
An integrated point of sale system. Let your staffers keep track of inventory, merchandise transfers, and which campers ordered what.
A billing and financial suite. Your staff members need to be able to keep track of payments, scholarships, and discounts. Your camp registration software should have features that make these things simpler, for both your staffers and your parents.
Automated and scheduled emails. Never miss an opportunity for communication when your staffers can arrange automatic emails to remind parents about deadlines for sign-ups, payment dates, and other related things. If your camp relies on donations, make sure that you can customize your donation asks through your software.
Custom branding. Keep your website, payment form, parent portal, and emails consistently branded with a powerful software. A custom branded appearance goes a long way towards instilling trust in your camp in parents.
Reporting and analysis. Make sure your staffers can see every metric of your camp's business, from your finances to your camp population, in one unified report. Understanding the status of your camp can help you make data-driven decisions for the future.
Your camp registration software should empower every member of your team, so that your camp runs like a well-oiled machine.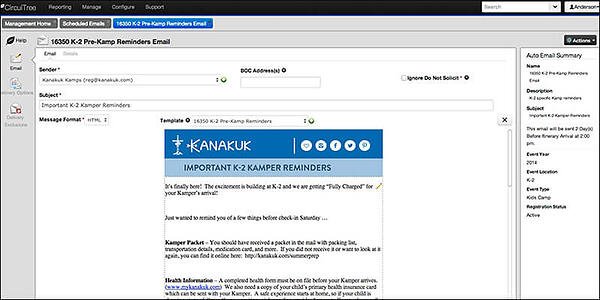 Online camp registration software turns curious retreat planners into happy group leaders through group management features.
A brilliant camp strategy for making money in the off season is renting out your camp to groups who want to hold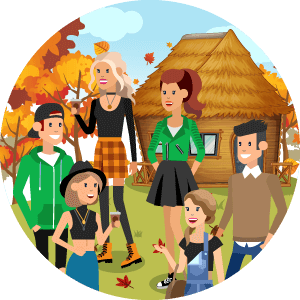 retreats during the fall, winter, and spring. But how can you make sure that you're handling this correctly? Choose a camp registration software that can help you manage guest groups! Your software should have features for:
Guest group management. Simplify the process for both your camp staff and the groups renting your space through custom pricing and contracts, all through your online registration software.
Group leader portal. Allow your guests to own their experience by giving the group leader a portal in the software. The leader of the group can view and pay their bills online, collect electronic medical records, manage their attendees' registration process, and more.
When you let visitors use your facilities, you want them to have the best experience possible. Make sure that they can have as easy a registration and sign-in process as possible by choosing a comprehensive online registration software.The features of your camp registration software are important! But there are other important things for you to consider when running your camp. Check out these additional resources for more valuable suggestions: