Camp Customer Engagement Portals: The Essential Features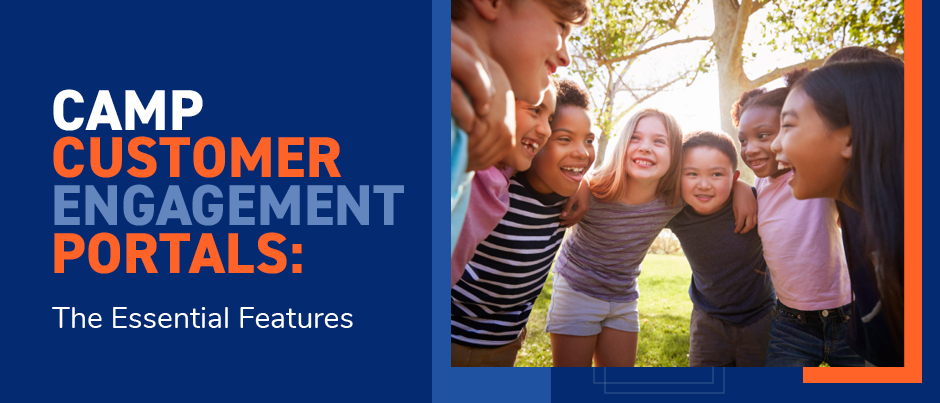 As a camp leader, your campers are your number one priority. They're the reason behind everything you do — from hiring the best and brightest staff members to planning exciting and memorable activities. But campers' families are an essential part of the equation, too. After all, parents are your paying customers, and when they register their kids for your camp, they're trusting you to provide great experiences for their children.
Maintaining positive relationships with both your campers and their families is critical to offering a great camp season this year and scaling up your camp operations in the years to come. This is why you need the right camp management tools working for you — to give both your campers and their families a five-star experience.
With a solution like CIRCUITREE, you can streamline every part of the camp management process for you and your staff. Better yet, you can leverage special customer engagement tools like a camp customer engagement portal (also known as a parent portal) to ensure you're facilitating connections between campers and their families. In turn, you'll stand out as a camp leader who cares.
In this guide, we'll dive into the specifics of camp customer engagement portals and the features you should seek in your solution. Here's what we'll cover:
With the right customer engagement tools in your camp management toolkit — including a parent portal — you'll be well on your way to helping campers and their families create meaningful camp memories and building your camp's reputation. Let's jump in!


What is a camp customer engagement portal?
A camp customer engagement portal is a user-friendly, parent-facing tool that empowers your campers' families to stay connected and involved in their children's experiences. This portal is the key to facilitating excellent customer engagement with parents who are invested in seeing their kids learn, grow, and have fun at your camp. With a camp customer engagement portal, parents can easily do the following:
Complete camp registration
Make secure registration and camp store account payments
Receive news and updates from camp leadership
View and share camp photos and videos
Message their campers
By empowering your campers' parents to complete these important tasks, a camp customer engagement portal can alleviate some of the pain points that they might otherwise experience. Investing in a customer engagement portal solution will allow you to enhance the customer experience for your campers' families by proactively tackling these challenges.

3 MAJOR PROBLEMS A CAMP customer engagement portal can solve
As a camp leader, you need a deep understanding of the things that hold campers and their families back from loving their experience with your camp.
By solving problems that affect the customer experience, you can help ensure that parents will continue to register their children for your camp again and again. Plus, an excellent customer experience can transform a happy customer into an ambassador for your camp. Happy parents will talk about your camp and recommend it to others, helping to boost your camp's brand and increase your reach.
A camp customer engagement portal can be invaluable in helping you alleviate customer concerns. As a tool that fosters connection and communication, a camp portal can make a huge difference in how parents feel about their relationship with their campers and your staff.
There are three major problems that arise with parents that a camp customer engagement portal can help to solve: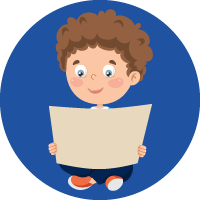 1. Campers experiencing homesickness that negatively impacts their time at camp. Especially for younger campers who may have limited experience being away from home, homesickness can be debilitating. A homesick camper might sit most of their camp time out, which can be troubling for parents who have invested in the experience. With the right camp customer engagement portal solution, you can solve this problem by providing parents with the ability to communicate with their campers. Even a quick note of encouragement can brighten a homesick camper's day and help them get back to having fun, resulting in a better experience for them and more satisfaction for your paying customers.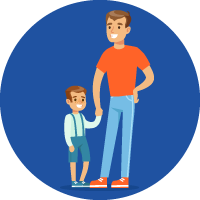 2. Parents feeling out of the loop with their campers' camp experiences. Many parents wish they could be at camp with their children, having fun right alongside them! Some parents might even have a fear of missing out on time with their children, especially because your campers are busy making memories in the great outdoors while they are still going about normal life. A camp customer engagement portal invites parents into their campers' experiences. Whether they're messaging their campers or viewing photos and videos from an especially exciting day, they'll feel like they're a part of all the fun.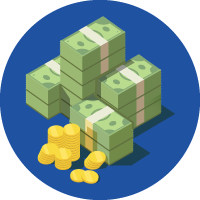 3. Parents feeling unsure about whether camp is worth investing in for future seasons. When parents don't see the value that your camp provides to your campers, they are less likely to return to your camp in the future. A camp customer engagement portal is the perfect tool for proving the value of your camp to your customers. By showcasing your campers' experiences and providing easy-to-use customer engagement tools like secure payment processing or messaging, your camp will stand out in your customers' minds as the one to sign their kids up for again and again.
Providing a camp customer engagement portal to help tackle these common problems that parents experience is an effective way to ensure your camp stays on top of its game with customer engagement. As you work to continually brand yourself as a camp that prioritizes its campers and customers, you'll have no problem standing out from the crowd and being a top choice for new and returning customers.

6 Camp customer engagement portal features to look for
When you shop for a camp customer engagement portal solution, you'll want to make sure you're getting all the features that will help you foster solid connections between campers and their parents and will help you create a positive customer engagement experience for campers' families. The right portal features will open doors of opportunity for creating long-lasting relationships with your customers and growing your camp.
Here are six essential features to look for:
Customizable Mobile App: It's important for your camp customer portal to be convenient for parents so that they'll actually take advantage of all of its capabilities. A mobile app allows them to take care of all their customer logistics and receive real-time notifications about their campers' experience wherever they are. Plus, with the ability to customize your app, you can brand it to your camp and build rapport with parents each time they use it.
User-Friendly Registration and Payment Tools: As a camp leader, you don't want to be stressed about camp registration, check-in, or payments. And parents don't want to stress about those things, either. By making these processes easy for parents to handle on their mobile phones, you're creating a great customer experience that will help you stand out from the crowd.
Private Parent Portal: Parents value their campers' safety as well as their own personal data security. A private parent portal keeps messages, photos, and videos secure, providing parents with peace of mind.
Updates and News: Parents want to stay connected to their campers even though they aren't camping right alongside them. Look for a tool that offers private and secure messaging, as well as a newsfeed that features camp updates, videos, and photos. With these features, parents can make memories with their campers instead of waiting for pick-up day.
Notifications and Text Messaging: You and your staff shouldn't have to scramble to send urgent messages to campers' parents in emergency situations. Instead, invest in a camp customer engagement portal that allows for custom push notifications and text messages. Some solutions will even allow you to choose your audience based on camp session, cabin, or user.
Parent/Camper Messaging Capabilities: Sometimes reading a letter from home is the best way to keep a camper's enthusiasm soaring. With the right solution, parents can send notes that you and your staff can print and deliver to your campers. Then, campers can write their replies and have them sent back home.
A customer engagement portal is a worthwhile investment for any camp that wants to improve its customer engagement efforts, and these are the essential features you'll need to empower your campers' parents to be fully involved in their children's time at your camp.
Our CAMP CUSTOMER ENGAGEMENT PORTAL
As a CIRCUITREE user, you can take advantage of all of our customer engagement capabilities and hone how you engage with your customers. Here are some of our specific camp customer engagement portal features that we love:
Daily camp newsletters: Our customer engagement tools include a blog-style newsfeed platform that you can update with daily camp newsletters, session recaps, packing lists, and more. Parents will love reading these updates about all of your camp's happenings from their mobile devices.
Bunk Notes: Bunk Notes are our customizable camper letters. Campers' families can add photos, borders, and even puzzles to their camper letters and send them through the parent portal. From there, your staff can print the letters and deliver them to campers. Better yet, campers can write customized replies which can then be sent home via email.
Online photo gallery facial recognition: With so many campers and an endless stream of camp photos, tagging individual campers can become a difficult task. Our customer engagement portal features include facial recognition capabilities that will tag individual campers and notify their parents when a new photo of their camper is posted.
With top features to keep camp parents in the loop, our customer engagement portal empowers you and your staff to get back to making unforgettable memories with your campers.

Wrapping up
Positive customer experiences drive the success of your camp. You can take control of customer engagement and satisfaction by providing your campers' families with a camp customer engagement portal. As you shop for a solution that offers essential features for meaningful engagement, consider our customer engagement tools as a top option.
Our tools are built to create connections and help both your staff and campers' parents to make camp unforgettable. Harness the power by getting started with CIRCUITREE today!
Looking for more information about how you can improve your approach to camp management? Check out these resources: