Camp Registration Software: The Buyer's Guide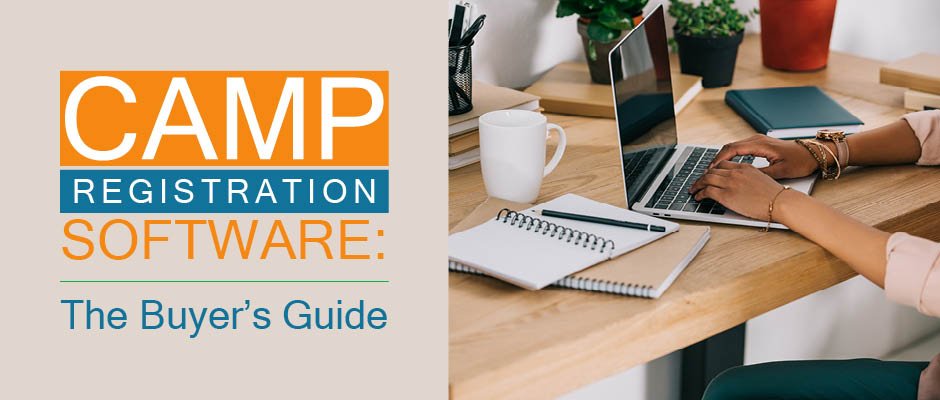 Running a camp, while rewarding, is a difficult undertaking. There is a lot to keep track of, from payments to healthcare forms to t-shirt purchases to group registrations. How can one team hope to keep track of everything on their own? Having the right tools is critical.
In particular, the camp registration software you use is important. But not all registration platforms are built equal, and not all of them are made for your unique camp needs.
Start your camp experience off on the right foot with a streamlined and engaging registration experience for campers and their families. To help camp leaders like yourself find the best solution, the camp management experts at CircuiTree have created this guide. Here's what we'll cover:
Give your campers an experience that they'll never forget and keep them coming back year after year. It all starts with your registration software! Let's dive in.


The Basics of Camp Registration Software
Camp registration software is an essential solution for any modern camp organization. Minimize paper filing and reduce the risk of losing physical forms by taking this entire process online.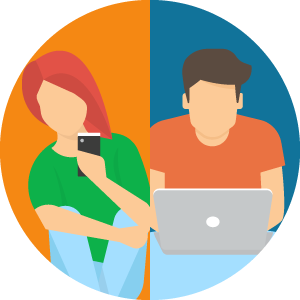 The camp registration process should collect all important information on your campers and store it in a centralized location. Then, you and your staff can easily access the data from any place or device.
Camp registration software brings these benefits:
No more papers to organize and track down.

Everything is digitized, streamlined, and automated. Plus, you can rest assured that your campers' personal information stays secure— no loose sheets flying around.
All data is stored in the cloud. Not only does this keep your important information safe and secure, but it also means it's accessible from anywhere! Are any of your staff members working remotely? Having

cloud-based camp software

is the perfect solution!
Convenience for parents to register wherever and whenever. Because your camp registration process is hosted entirely online, registrants can sign up from wherever they want! Whether on the go with their smartphone or at home using their tablet, the registration process is flexible and accessible.
Easy access to any necessary waivers. Whether it's to water ski, rock climb, or another fun activity, there's a good chance that your camp might need waivers. You can protect both campers and your camp with access to secure digital waivers.
Youth protection at the highest priority. Having one system to track your camper information is essential, especially crucial if your program works heavily with kids. Make sure your registration tool is integrated into your camp management software so that your staff always has the same knowledge and nothing gets lost.
Comprehensive reporting and data analytics.

Make sure your staffers can see

every metric of your camp's business

, from your finances to your camp population, in one unified report. Understanding the status of your camp can help you make data-driven decisions for the future.
However, you can't reap all of these benefits without a top-quality solution.
Essential Features To Look For
While a simple sign-up tool will register campers, we recommend investing in a much more comprehensive and integrated solution. This way you can do so much more for attendees and provide them with an unforgettable summer they can look back on fondly.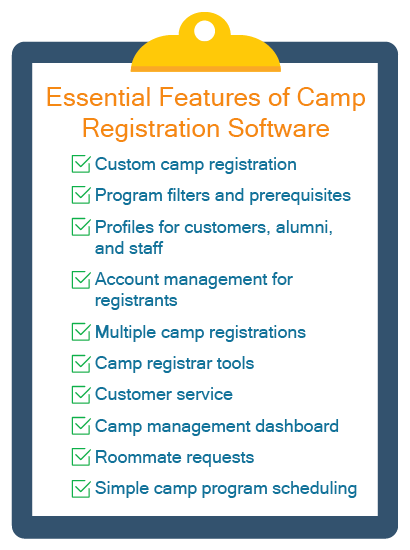 Here are the essential features we recommend:
Customized camp registration so that you can make sure you're getting all the necessary information and offer all of the needed forms.
Program filters and prerequisites so that parents can easily search for the camp program perfect for their campers.
Profiles for customers, alumni, and staff so that you have everyone's data in one place and can access it anywhere you want.
Account management for registrants so that customers can look back at their payments and make any necessary changes.
Multiple camp registrations so that customers can easily add another registration to their account while keeping the payment process streamlined.
Camp registrar tools so that all customers can make payments, process refunds, verify email addresses and apply for scholarships in one system.
Professional customer service to help guide registrants through the entire online process every step of the way.
Camp management dashboard

that allows staff to view registration data and gain a comprehensive view on their camp.

Roommate requests so that campers can invite friends to be their roommates, or have your system automate the process for them.
Simple camp program scheduling so that campers can choose the activities they participate in before they get dropped off.
Your camp registration software should not only support your program needs and collect essential data, but it should empower your customers to make their camp experience their own. With your custom forms and registrar tools, you can support campers to have the best summer they can!

CircuiTree | The Best Camp Registration Solution
CircuiTree is a powerful, cloud-based all-in-one camp management software that streamlines the day-to-day tasks of running a camp. Our integrated registration solution allows you to capture the information you need while also giving you access to standout tools to ensure your entire operation can grow intelligently and efficiently.
With our solution, parents can rest assured knowing where and who their children are bunking with, and kids will be excited knowing they got to choose their camp activities ahead of time.
Plus, your counselors and staff will also appreciate its features. No more complicated and messy spreadsheets or notebooks full of campers' activity preferences or cabin requests. CircuiTree is a smart online registration software that will handle those things for you.
Why This Camp Registration Software Stands Out
Customized online registration forms - Configure the registration process

to fit your specific programming, only input fields that you genuinely require, and ask for the necessary forms. We can even allow users to enroll multiple campers at once, which is great for larger families or schools. Plus, you can easily assign group leaders if needed!

Prospective camper leads - As soon as potential campers visit your website and learn about your programs, CircuiTree can help capture their info. This way, you can stay in touch and leave room for future engagement.
Personalized camper experience - Empower campers to request roommates and choose their own schedule. Campers can even request to room with non-registrants by simply inputting their email and inviting them to attend the camp. If they accept, this is also a great way to grow your attendance!

Automated housing

can also be leveraged by your staff to build cabins based on age, gender, and other pre-set housing priorities.
Streamlined camper check-in and checkout process - Our check-in and checkout process is paper-free and can be done in a couple of easy steps. Equip your staff with a digital tablet, have a picture associated with their account, and even send parents an automated email welcome kit as soon as their camper is safely checked in.
Payment tracking and collection online - CircuiTree ensures that you can accept all payments in a secure manner. In our integrated point of sale system, let your staffers keep track of inventory, merchandise transfers, and camper orders.
Automatic discounts or scholarships - It's important for parents to be able to take advantage of discounts and scholarships, as well as donate to those funds when they're able. CircuiTree allows your staff to offer these bonuses online, making parents more willing to sign their kids up.
Electronic health portal - Our tools keep all submitted health information in an easily accessible electronic health portal. During the registration process (or after), parents can submit their children's vaccination records or other health-related forms online. They'll rest easy knowing that your camp staff has received the information safely and their child is well taken care of.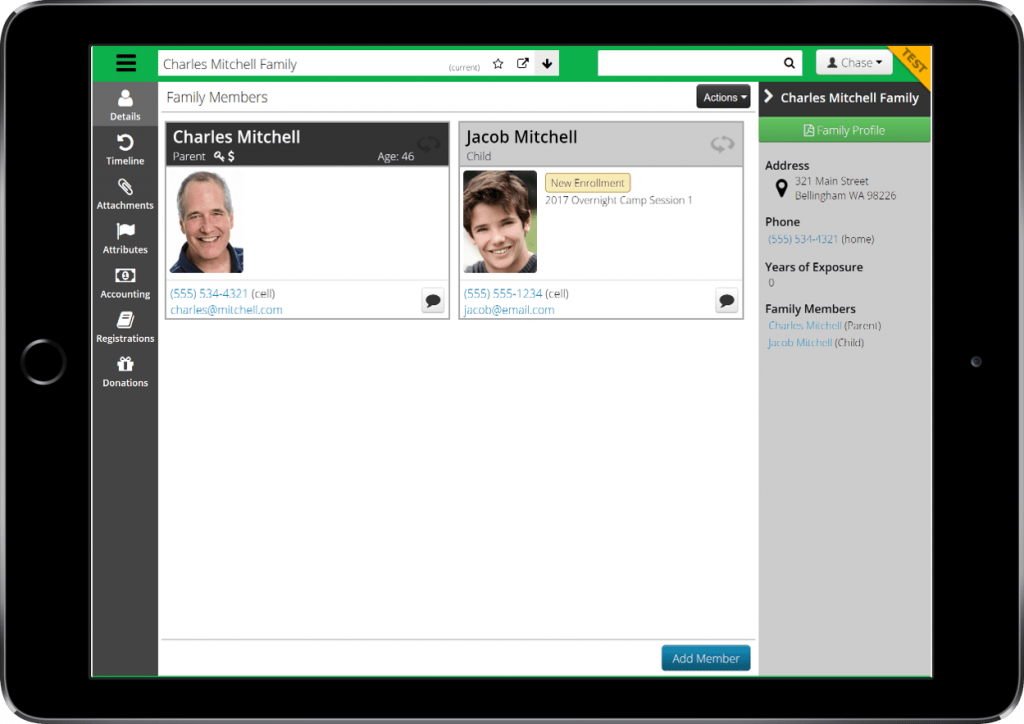 Other Camp Registration Solutions to Explore
Bunk1
Bunk1 is a camp system that offers management solutions, whether you're on a web browser or mobile app. From an accessible camp portal to secure online photo galleries of campers with facial recognition, Bunk1 empower families and campers to stay connected.
Here are some of Bunk1's features:
Online registration and camp scheduling tools.
Push notifications and texts for urgent messages.
Bunk replies so that campers can send handwritten letters home.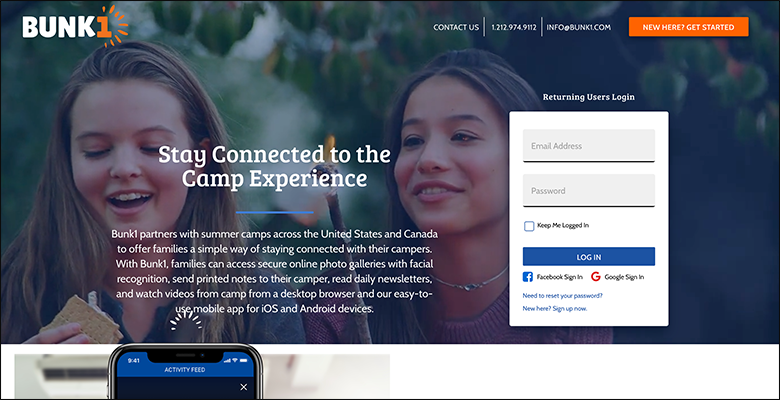 Want to learn more? Check out Bunk1's solution here.
ABC Sports Camps
ABC Sports Camps is a complete event management and registration software solution to meet all of your needs, whether you're a camper looking for a camp or a coach looking to grow your camp.
With ABC Sports Camps, you can leverage features like:
Beautifully designed marketing camp websites.
Flexible payment options so that parents can pay the way they want.
Easy access to data with custom reports.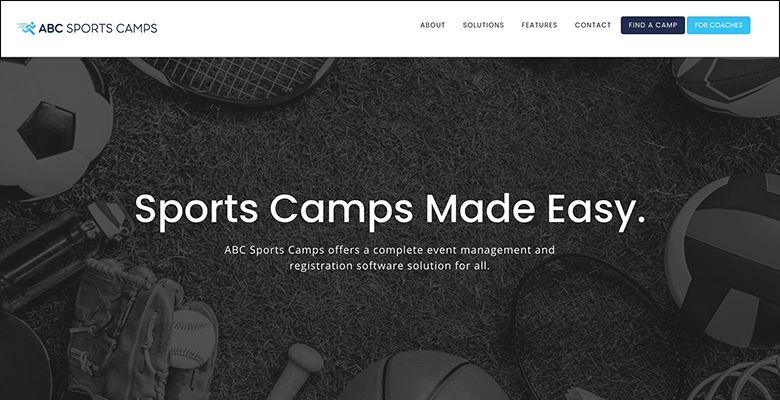 Want to learn more? Check out ABC Sports Camps solution here.
Additional Resources
Your camp registration solution sets the tone for the rest of the camper experience. The features of your camp registration software are important—but there are other important things for you to consider when running your camp as well. Check out these additional resources for more valuable suggestions: