Summer Camp Management Software: The Buyer's Guide for 2022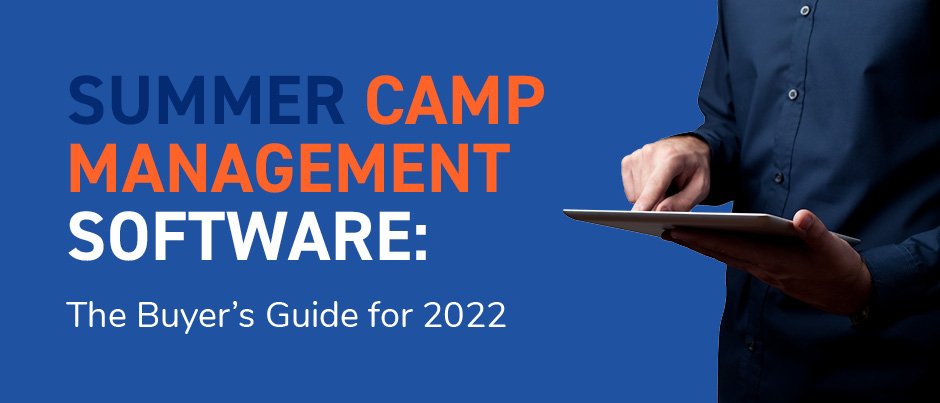 This scenario might sound familiar: You're getting ready for the summer camp season in your office. And while camp is months away, there are already so many camp management tasks to juggle. The sun went down hours ago but you're buried in a pile of paperwork and you've lost count of how many cups of coffee you've had. Feeling overwhelmed, you sit back in your chair and think, "I wish there were a better way!"
Here at CIRCUITREE, we know there's a better way. And luckily, to make your life as a camp leader easier, all you have to do is invest in the right all-in-one camp management software, which is where this buyer's guide comes in. We'll cover the following:
So, why not start your camp season off on the right foot by learning about the features you need in your camp management solution and investing in the right one? Let's jump in and take a closer look at the top features every camp leader needs — whether you're running a summer camp for young kids, a university sports camp, or anything in between.


What is summer camp management software?
Summer camp management software helps camp leaders keep all of their summer camp operations running smoothly. Camp management software includes solutions to help camp leaders build better connections with campers and their families, keep campers healthy and safe, manage staff and finances, market their camp to the community, and more!
You can think of summer camp software as the backbone of a successful summer season. The right software will store everything you need in one place, keeping you organized, helping you collect the data you need to improve your camp and its activities, and, most importantly, freeing up your time so you can enjoy camp right alongside your campers.

summer camp management software: 4 things to look for
Imagine you need to buy a new refrigerator. Before going shopping, you'd likely spend some time thinking through the features you'd like your new refrigerator to have. Maybe you want a specific door configuration, a specialty ice dispenser, or energy-efficient technology. You'd do your research, searching the internet for reviews and talking to family and friends who have recently purchased refrigerators. Once you felt confident in what you wanted, you'd be able to purchase the refrigerator that suited your needs and wants.
Similarly, investing in summer camp management software will require you to know the functions to look for and the features that will benefit you, your staff, your campers, and your campers' families the most.
Let's look at four categories of features you'll want to keep an eye out for.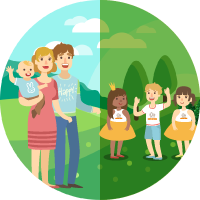 Camper/parent experience features
At the end of the day, your campers and their families are the reason for everything you do, which is why you'll need summer camp management software features that cater to their needs. Here are a few of the most important to look for:
Customized Online Camp Registration: To make your registration process unique to your camp, you'll need to be able to choose the steps to include and which forms you want to request from campers and their parents. Some solutions even give parents the opportunity to send their campers one-way emails.
Parent Engagement Portal: You'll want to keep parents involved at every step of the way—including while their child is at your camp! Choose a solution that allows you to offer parent engagement portals.
Account Management: An account management feature that lets campers, families, and groups make their own accounts can put the power back in your customers' hands.
Roommate Requests: Tired of trying to keep all your paper roommate requests organized? Invest in software that lets campers request their roommates from the get-go.
Transportation Logistics: Don't let getting to camp be an afterthought—look for a transportation logistics feature that allows campers to sign up for buses or shuttles right when they register.
Easy Camp Check-In: Drop-off day doesn't have to be chaotic. Simplify the check-in process with paperless forms and as few steps as possible.
Medical Records: The right camp management software will quickly get you up-to-speed on your campers' medical needs, and some providers even offer RFIDs or barcode-enabled wristbands you can give to each camper.
The easier it is for your campers and their families to get their camp experience up and running, the more professional and organized your camp is going to look in the community. Make sure you look for features like these to enhance the customer/camper experience!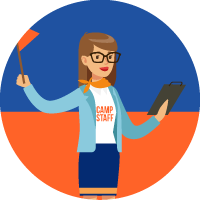 simplified staffing features
You couldn't run camp without your staff, and your summer camp management software can play a key role in helping you find and manage directors, counselors, cooks, medics, and more. Here are some crucial functions you'll want in the solution you choose:
Online Job Applications: Online job applications not only keep paper out of the picture—they also give you the opportunity to customize applications depending on the role you're hiring for.
Automated Reference Emails: References give you an idea of what it will be like to work with a job applicant, but talking to them can take a lot of time out of your day. Look for software that will automatically send an email to an applicant's references and record their responses.
Electronic Job Offers: Applicants want to hear about hiring decisions as soon as possible, so save time by using software that will let you send out electronic job offers.
Staff Evaluations: Once you've hired a member of your staff, it's important to monitor their performance. A staff evaluation feature can ensure you get honest and useful feedback from your campers and their families.
Only the very best employees should run your camp. Features like these can set you up to work with hardworking, fun, camp-loving staff members.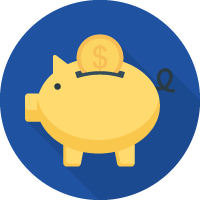 financial management features:
If the financial side of running your summer camp gives you a headache, you're likely lacking the tools that make the job approachable and insightful. Here's what you'll want to look for in financial management features:
POS System: A POS system can help you keep an eye on all the money coming into your camp. Choose a management software with a POS system that allows you to integrate with your registration, accept all payment types, and match sales to camper accounts.
Accounting Software Integration: The right management software will help you stay on top of everything, from the candy bar inventory at your trading posts to every camper's bus ticket home. You'll be able to connect it all to your ledger so your accounting department can stay organized and efficient.
Pre-Filled Camp Cards: You can simplify your campers' lives by providing them with pre-filled camp cards they can use at your camp store. Some software will even let parents know automatically if campers need more money on their cards.
Inventory Management: An inventory management function can help you keep track of branded camp merchandise, food for the camp kitchen, and more. Move your assets between locations and generate reports so you can make sure everything is where it needs to be.
Donor Management: If your camp runs on donations, you'll need features that speak to donors, like an online donation form and multiple ways to give.
Discount and Scholarship Engine: Controlling discounts and scholarships will be key when registration time rolls around. With software that can manage everything in one place, you can create discounts and hand out scholarship money as you see fit.
Managing your money doesn't have to be a hair-raising task. In fact, with the right features, you can look forward to checking up on your financials and easily course-correct as needed.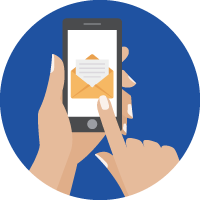 Marketing tools
You want everyone in your community to be able to experience the magic that camp has to offer. But to do so, you'll need software features that put your camp in the spotlight. Look for the following marketing tools:
Emailing Made Easy: There's no need to labor over individual emails, especially when you invest in software that allows you to automatically initiate an email cadence to get the word out about your camp.
Custom Branding: Branding plays a big role in how your campers and the wider community view your camp. Ensure that the branding on your marketing materials is consistent with everything on your website and at your physical camp by using software that allows you to customize.
Camper Prospecting: The best camp management solutions offer camper prospecting tools, which allow you to track data and see a heat map of where your camper requests come from. This, in turn, allows you to better target certain areas with your marketing efforts.
With marketing tools like these, you no longer have to take shots in the dark to promote your camp. You can plan strategic outreach that will up your registration numbers and get more people enjoying camp alongside you, your staff, and returning campers.

SUMMER CAMP MANAGEMENT SOFTWARE: THE BENEFITS OF CHOOSING THE RIGHT SOLUTION
When you invest in a summer camp management solution that gives you access to features designed for efficiency and a great user experience, you'll never look back. Here are three benefits you'll experience when you choose the right software:
You'll be able to better nurture your camp's connection with campers and their families. Campers mean everything to your camp. Without the support of your campers and their families, you wouldn't be able to do what you love every summer. With the right software, you can make the process of registering for, traveling to, checking in at, and communicating from your camp easier than ever before.
You'll streamline administrative and operational tasks. Less time sorting through paperwork and juggling logistics equals more time you get to spend with your campers. When you have all of your camp management tasks organized in one easy-to-use tool, you'll finally free up the time you need to make your activities and programming bigger and better while still effectively promoting your camp to the community. to the community.
You'll increase camp revenue. It's no secret that a healthy flow of money keeps your camp up and running. A management solution designed specifically for summer camps can help you collect donations, sell more merchandise, and keep registrations coming in. Plus, with marketing and communications tools, you'll be able to ensure you have more and more campers coming down the pipe for future seasons.
When you look at the big picture of summer camp management, it's easy to see that camp management software is a necessity for camp leaders who want to improve how they run their camps. The best software solutions out there can help you achieve your goals and grow your camp.
CIRCUITREE is an excellent option for every camp leader, as our software has all the features mentioned above and more! When you choose our solution, you can be sure that you'll have all the tools you need to make the upcoming camp season a fun and memorable one.
additional resources
Now that you know what features to look for, it's time for you to start shopping for your camp management software. Remember to keep your specific needs in mind and to pick a solution that can help you solve problems and reduce stress!
Looking to learn more about managing camp in the new year? Check out these resources: