Measuring Satisfaction: What To Know About CX Software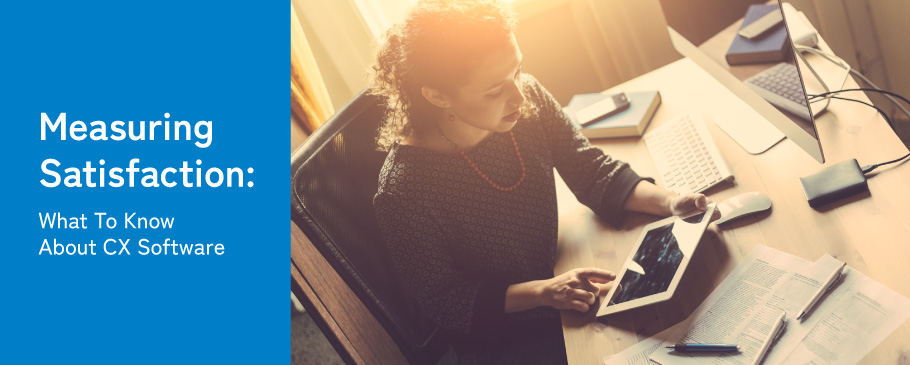 Between planning your camps' activities, marketing, and following compliance measures, sometimes one of the most vital parts of managing your camp can slip through the cracks: the customer experience.
Customer experience (CX) is a relatively new field of analyzing and improving interactions between customers and businesses. For organizations like summer camps, you're probably already aware of the general importance of satisfying customers. Still, you might never have considered CX as something you can measure and create structured frameworks to improve.
To familiarize your camp organizers with CX and what it means for your organization, this article will answer a few basic questions for developing long-lasting customer relationships.
What is customer experience?
PeopleMetric's guide to customer experience defines this term as: "the concept that all of the touchpoints between a business and its customers contribute to the customer's overall impression and emotional connection to the business." In other words, every time a customer interacts with your business, whether they had a positive or negative experience will affect their opinion of your organization.
CX includes all touchpoints a customer can have with your business, not just ones that include interacting with a member of your staff face-to-face.
For example, most customers' first touch point with your camp will be when they're entirely on their own exploring your website and signing up their child to participate. If your website is laid out clearly, professionally designed, and provides the information they're looking for, the customer will start their relationship with your organization with a positive impression. If your website is confusing and difficult to navigate, they will start the relationship with a negative impression or potentially end the relationship right then and there.
What are the benefits of a CX program?
Organizations can take targeted steps to improve their customer experience by developing a CX program. CX programs provide frameworks for gathering, analyzing, and implementing customer feedback to create frictionless customer experiences.
When your organization gets started with CX, you can look forward to benefits like:
Improved retention.

CX programs help organizations develop a framework for identifying customers at risk of leaving the business and taking steps to stop them from lapsing. By responding quickly and with empathy to customers who encounter problems, your camp can improve its retention rate.
Increased word-of-mouth marketing.

Customers who had a positive experience with your camp are likely to tell their friends and encourage them to check out your camp. This will improve your net promoter score, which is the number of people in your network who will advocate for and promote your business to others.
Opportunities for targeted improvement.

Detailed feedback about targeted issues provides an on-the-ground perspective about your camp you may not otherwise be aware of. By collecting and analyzing feedback from various customers, you'll be able to identify specific opportunities to help your camp grow and improve.
Additionally, a strong CX program can help you improve your employee experience as well. RealHR Solutions' employee retention guide emphasizes the importance of culture in determining whether employees stay with a business long-term. A CX framework improves workplace culture by empowering employees to take charge and solve customers' problems while also recognizing employees who played a role in creating positive customer experiences.
How will CX software help?
Organizations can get started with a CX program by investing in CX software. However, unlike other platforms your camp can invest in and then use independently, organizations can only get the most out of their CX software when they form a partnership with the software provider.
Let's take a second to explore what the specific CX platform and the CX provider can do for your camp:
The software
Along with survey tools, CX software will provide your organization with essential features, such as:
Automatic alerts.

Ensuring each survey is elevated to the right person promptly allows your team to act on negative feedback quickly. For example, suppose a parent fills out a survey after their registration sharing how they had trouble using your

online waiver. In that case, your CX software will receive the survey and share it with the staff member who oversees your registration process. That way, they can get in touch with that customer.
Text analytics.

If your organization only receives a handful of surveys at a time, you can assign someone to assess them as they come in. However, if your organization receives several hundred surveys, this can be impractical. With text analytics, your CX software will scan each survey to identify its content and whether the feedback is positive or negative.
Reports.

Your CX software will provide a high-level overview of your surveys' feedback, allowing you to identify key touch points and recurring issues customers experience. That way, you can spot trends and make larger improvements that strengthen the customer journey.
You can also leverage CX software to inform your other customer outreach strategies. For example, you might add customers who fill out multiple surveys to your loyalty email program to encourage them to continue interacting with your organization and offer rewards for all the feedback they've provided.
The provider
Software can do a lot for a CX program, but many aspects still require a human touch, especially from someone highly experienced with CX strategies. As such, your CX program will also provide consulting services that will work with you to:
Create custom surveys.

CX professionals understand what types of questions will be helpful for your organization and how to frame those questions to elicit as many responses as possible.
Map customer journeys.

To better understand how your customers interact with your business, your CX provider will help map out the journeys your various customers will take. These journeys can span from when someone first becomes familiar with your camp to when they enjoy their experience so much that they recommend it to friends and family.
Provide analysis.

Once your organization starts receiving survey responses, you'll have a lot of data to sort through and make sense of. Your CX provider can help you identify recurring topics and create categories to organize your feedback.
With comprehensive CX software and an experienced partner, your business will be able to set up a closed-loop customer feedback system. In this system, surveys you receive will be analyzed to determine whether they are positive or negative. Then, the results will be elevated to the appropriate member of your team, empowering them to take action immediately. This system will help you identify the most pressing pain points customers experience and provide timely assistance to customers at risk of lapsing.
---
Spreading the word about your camp can be a challenge, but by creating a positive customer experience, you'll retain the customers you do have and encourage them to join your marketing efforts by promoting your camp themselves. Get started with a CX program and look into CX software solutions with the features and consulting expertise you need to succeed.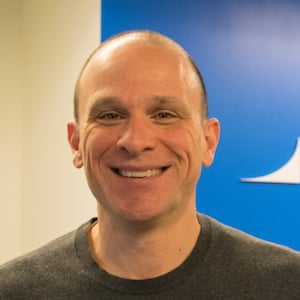 Author: Sean McDade
Sean McDade has been helping companies optimize customer experiences for over twenty years. An angel investor in the Philadelphia region, he is also the founder, CEO, and visionary of PeopleMetrics, a leading provider of experience management software and advisory services. In addition to working with a number of leading pharmaceutical and biotechnology companies, he is the author of two books.